You can submit a UK mobile number porting request for up to 25 numbers (Consumer process) via the API, or by using the porting section of the Ziron dashboard. Requests for over 25 numbers (Bulk process) should be submitted via email to porting@ziron.com. 
Step 1:
Once logged into the Ziron dashboard, go to Numbers > Porting and select "UK" as the country, "Mobile" as the number type, "Consumer" as the port type and "UK MNP" as the losing operator.
Step 2: Enter the mobile number in E164 format (e.g. 07700900123 becomes 447700900123) as the billing number and and the Porting Authorisation Code (PAC) provided by your current service provider under "Authorisation Code".
Step 3: Once you have checked these details are correct, click the "Create button". You should then see something similar to this: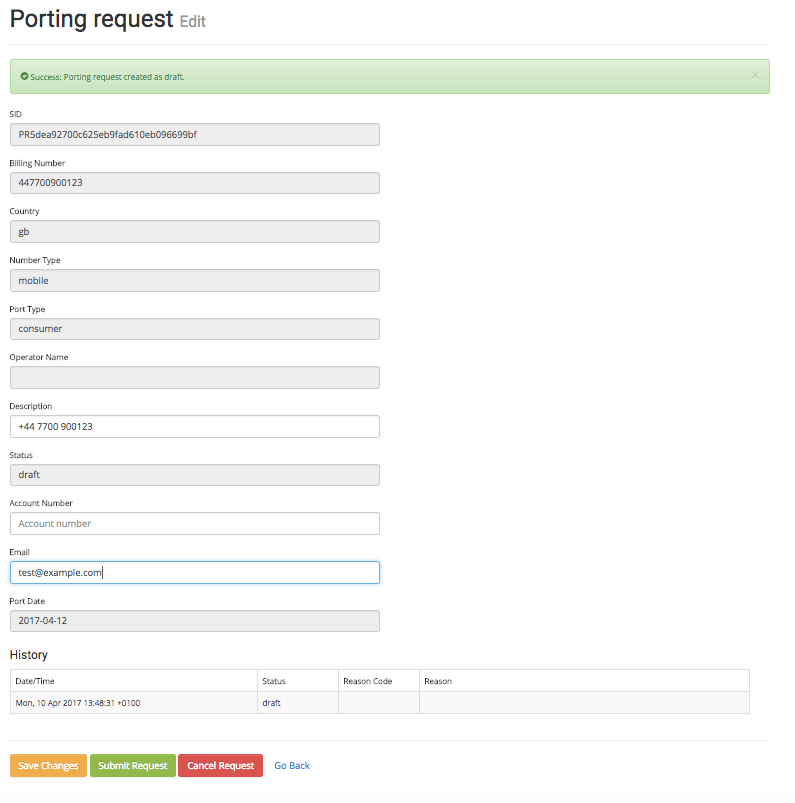 Step 4: At this point, your porting request has been created as "draft". To submit this request for processing, click the green "Submit Request" button.
Within a few minutes, you will receive email acknowledgement that your porting request has been received and verified, and updates will be sent as the port progresses. You can also see these updates in the "History" section of the porting request.
Step 5: Once your porting requested by the current Service Provider, it will usually complete within two working days. 
Got questions? See our UK Mobile Number Porting FAQ